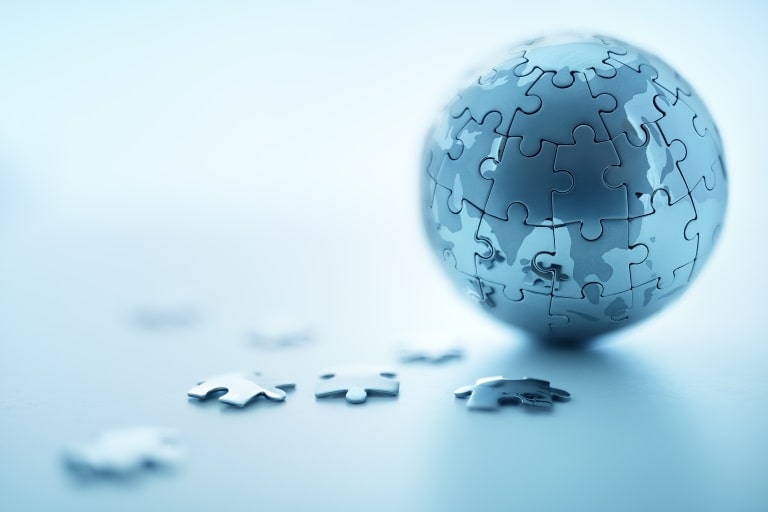 GEOGRAPHIC INFORMATION SYSTEMS
At the time of purchasing a Geographic Information System many questions arise:
What is the required equipment for implementing it?
How much would the implementation cost?
Where can I hire the apt team?
Can any company do this in my place?
Actually, Biteca has the required knowledge, team, and technical equipment to ease the implementing of Geographic Information System. One of our main features is our open-source platform that provides high quality services and products without the privative cost of many software.
Geographic services offers solutions to our customers in the management, editing, and publishing of geographical data. We do have the knowledge and technology to make it possible.
Map server allows to generate the so-called geoservices defined by the OGC that are essential to spatial data infrastructure. These services are displayed on a very stable, fully customizable map server that meets the requirements of the OGC. This open-source server is called GeoSErver, under the GNU General Public License.
GIS is an on-cloud spatial data infrastructure constructed and managed by our technological team, fully customizable to meet your particular needs in editing, management, servicing and improvement.
The OGC (Open Geospatial Consortium) defines the standards for publishing geographical information. Some of these are:
WMS (Web Map Service)
WCS (Catalog Service)
WFS (Web Feature Service)
For implementing geographical information systems we recommend to use open-source desktop GIS. These provide the same functions that private software do without having to assume their costs. Biteca supports its installation.
QGIS: is an open-source desktop geographical information system, under GNU license. It belongs to the Open Source Geospatial Foundation (OSGeo).
gvSIG: in some specific cases we work with gvSIG, another high-quality open-source desktop GIS.
If you store, use and share information on-cloud in a standardized way your information will be available 24/7 with the greatest stability.
We use PostgreSQL, an open-source database management system under license of the same name (similar to BSD license), developed and maintained by PostgreSQL Global Development Group. Along with PostGIS, its geographic extension, it is the best solution to the storing of your geographical information.
They are elaborated on demand, depending on customer's needs. We do not follow any particular requirement, since we understand that by the act of putting some information into map a good amount of information can be easily and quickly transmitted.
Geographic information is subjected to constant change, for this reason we need to find what information requires updating to enhance the efficient operation of any entity or company.
Editing and updating maps
Generating updated layouts and maps.
Maps for land-use planning.
Updating geographic databases.

CONSULTANCY ON DEVELOPMENT AND IMPLEMENTING OF GEOGRAPHIC INFORMATION SYSTEMS
Depending on the specific need of the customer, every implementation of a geographic information systems (GIS) or a spatial data infrastructure (SPI) has its own risk. To meet this, we offer GIS Consultancy, a service that can help you to save time and money at the time of implementing. We support you through the implementing of GIS. We can redesign, conclude or start any project on it!.
PROCESSING AND STORAGE OF GEOGRAPHIC DATA
This service is focused on those entities which either do not have the required technical infrastructure to implement a GIS or just want to publish medium or small-sized geographic services and not to increase their operative costs. These services include:
On-cloud storage on geographical databases.
Geoprocessing of data.
Publishing of WMS, WFS, and WCS.

DESIGN OF GEOGRAPHIC WEBSITES
This highly specialized service allows you to publish geographic information in a professional way. This way your company obtains a great tool for making decisions. Its main features include:
-Displaying and querying of geographic information.
-Edition and uploading of geographic information.
-Collecting of geographic data.
Our customers receive full training on Geographic Information Systems and Spatial Database Infrastructure. We offer the following modules on SIG and SDI:
INTRODUCTION TO GEOGRAPHIC INFORMATION SYSTEM
This include basic notions about geographic information systems and spatial database infrastructure. It also explores the beginnings and use of specialized information required to understand SIG..
ELABORATION OF MAPS WITH OPEN-SOURCE SOFTWARE AND PUBLISHING OF GEOGRAPHIC DATA ON GEOGRAPHIC WEBSITES
Editing and creating maps is a very common task in any company or entity which uses with geographic information. Correctly employed, GIS enhance its operative capacity and generates added value if the information is quickly published on-line.
There are several formats to handling and editing geographic information, but not all provide a safe and stable structure. It is needed to learn to develop geographic databases to organize, handle and edit your entire geographic resources.
MAP SERVERS AND GEOSERVICE PUBLICATION
This module is specially designed for either public or private entities which need to share information safely, quickly, and with the greatest stability. In this course you will get the necessary knowledge to generate geoservices following OGC's standards, like WMS, WFS, and WCS.