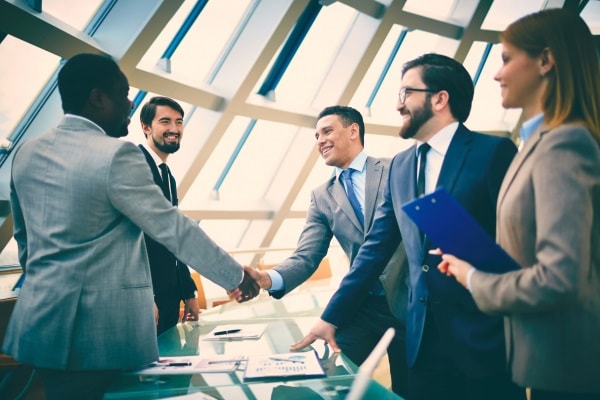 Biteca's national and international partnerships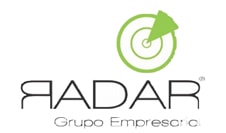 
Radar business group: we are a company dedicated to consultancy in document management and organizational knowledge management, to high-tech implementation, development and integration for information management, and business process automation. Since 2005 we have experience with companies in diverse areas of economy, nationally and worldwide.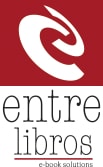 
We are an editorial company composed by highly qualified professionals, with more than 20 years of experience in editorial area, by which we offer support and added value to every part of the editorial chain, from content development to electronic or printed setting. Entrelibros e-book Solutions is a book seller dedicated to divulgate scientific and academic contents, where you will find the most relevant releases from university presses, resulting from their research groups. You will also find the participation of both public and private institutions that permanently contribute to knowledge diffusion in diverse areas.
International partnerships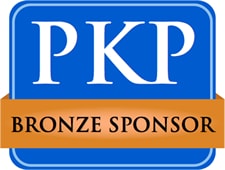 
PKP - Public Knowledge Project

The Public Knowledge Project is a non-profit research initiative of the Faculty of Education at the University of British Columbia, the Canadian Center for Studies in Publishing at Simon Fraser University, The University of Pittsburgh, Ontario Council of University Libraries and Stanford University. It is focused on the importance of making the results of publicly funded research freely available through open access policies, and on developing strategies for making this possible. It seeks to improve the scholarly and public quality of academic research through the development of innovative online environments*. Since 2015 Biteca is PKP Bronze Sponsor, becoming the sole Latin American PKP sponsor.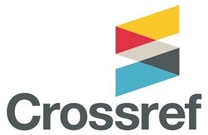 
Crossref is an official Digital Object Identifier (DOI) Registration Agency of the International DOI Foundation. It is run by the Publishers International Linking Association Inc. (PILA) and was launched in early 2000 as a cooperative effort among publishers to enable persistent cross-publisher citation linking in online academic journals*. Since 2017, Biteca is sponsoring member of Crossref, having Arley Soto our (Project Manager) as Crossref Ambassador.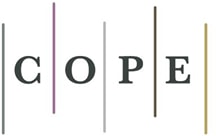 
The Committee on Publication Ethics (COPE) is a nonprofit organization whose mission is to define best practice in the ethics of scholarly publishing and to assists editors, publishers, etc. to achieve this. It was stablished in 1997 in London. Common faced issues include interest conflict, bribery, non-ethical testing, and fabrication of evidence*. In 2019 Biteca becomes sponsoring member, training its editorial team in COPE's good ethical practices.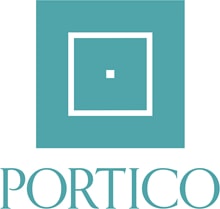 
Its defined as one of the hugest digital archive services in the world; it works with libraries, publishers and archive providers. It preserves electronic journals and books, as well as other scholarly contents in electronic format, to guarantee access of its contents to future students and researchers (Portico, 2014). Portico is a digital preservation service provided by ITHAKA, a nonprofit organization that focuses on helping academic community in the use of digital technologies for the proper preserving of academic records, and on encouraging sustainable research and teaching*. In 2019 Biteca becomes sponsoring member of Portico, so strengthening the journals.

Source: Preservación digital de revistas en la UNAM y repositorios institucionales, un acercamiento. Villanueva, Daniel. e-ciencias de la información.


EDITAGE / CACTUS COMMUNICATIONS INC

Editage, a division of Cactus Communications, helps bridge the gap between authors and peer-reviewed journals, and accelerate the process of publishing high-quality research. Comprising of over 2000 native English editors and publication experts who cover 1200+ subjects—we provide high-quality services to academic, publishing, and pharmaceutical communities. We have more BELS-certified (Board of Editors in the Life Sciences) and CMPP-certified (Certified Medical Publication Professional) editors and writers on staff than any other company, worldwide.

Our academic translators and editors offer subject-specific expertise and superior editing skills to ensure that your manuscript accurately conveys every nuance of your research in perfect scientific English to a global audience. Our aim is simple: deliver a manuscript that journal editors, reviewers and readers find indistinguishable from those written by native English speakers. We offer subject-specific translation with English Editing for the following language pairs. • Spanish to English • Traditional and Simplified Chinese to English • Japanese to English • Brazilian Portuguese to English • Korean to English LINK: https://www.editage.com