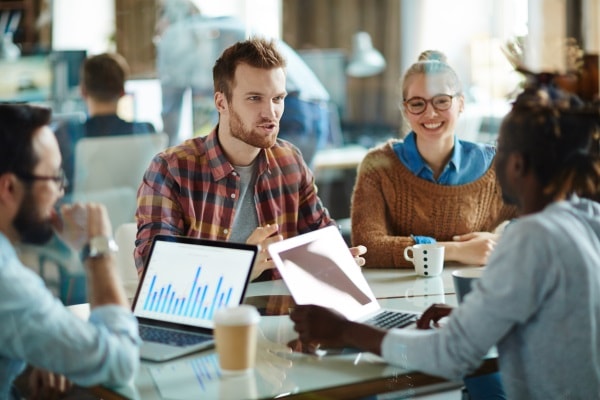 DOI CODES FOR YOUR PUBLICATIONS
Biteca is the agency authorized to manage both membership to Crossref and DOI codes in more than 50 Colombian institutions. We activate DOI codes for journals, books, and presentations in less than 48 hours.
More Information:
Add Crossmark stamp to your electronic publications to inform your readers promptly about any modification of released content, for instance, corrections, updates, or withdrawals.
Digitize quickly all your past issues and publish them on-line! Our team have extensive experience digitizing books and journals: they ensure the best PDF quality to your archives. All digitalized issues and their articles are loaded on to OJS.
TRAINING ON EDITORIAL MANAGEMENT AND BIBLIOMETRICS
Receive specialized training on bibliometrics, editorial quality, OJS, and other important topics for your editorial team.
EDITAGE LANGUAGE EDITING AND TRANSLATION
Academic translators and editors that offer subject-specific expertise and superior editing skills to ensure that your manuscript accurately conveys every nuance of your research in perfect scientific English to a global audience. Editage offers 3 levels of academic English editing services and translation of 5+ languages to help authors transform their first draft into a grammatically correct, finely polished manuscript.
Biteca gives consultancy to academic journals on different topics like OJS management, indexing in international bibliographic databases, assignation of DOI codes, and many others.
Open Journal Systems (OJS) is an open-source software developed by the Public Knowledge Project (Canada) for the editorial management of the entire workflow of peer-reviewed academic journals, including article submission, multiple rounds of peer-review, and full-text on-line publishing. You don't have to install OJS directly on your institution to get all the benefits of a web-based software for journal management and publishing. This service include detailed customization of Journal's OJS website using style sheets (CSS), online technical support, and personal training. We set your OJS up to be retrieved by DOAJ, Google Scholar, ScientificCommons, Google, and other search engines.
HTML AND XML EDITING FOR SCIELO AND REDALYC
With our aid, you can have quickly those XML and HTML files required by SciELO and Redalyc. We have a qualified team and highly standardized processes to ensure the best quality to your files. You do not have to re-upload your files to OJS because we adapt the system to HTML files in SciELO format