Is an open source software developed in New Zeland by Libilime Koha –www.koha.org. It includes a number of modules to support both the control of information and the interaction with users by the manager of the information unity. Koha's interface is easy to use: it looks like a website, and so allows login by general public and administrators!
CLIENTS WHO BOUGHT THIS PRODUCT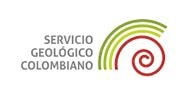 Koha on Cloud
Considering the benefits of its website platform, Biteca offers Koha on Cloud. With this product, your Koha system is installed and hosted on Biteca servers and made available to you from any place with internet access. Your institution is committed to use and enjoy the software and Biteca takes charge of its administration, servicing, updating, and backups.
Its easy interface makes this service an efficient and rapid tool. It controls borrowings and provides the identification, location, and checking of any material or user. Cataloguing: a flexible registration system converts cataloguing into an easy and rapid task! It complies with MARC regulation.
The system enforces a strict control to monitor every detail in the process of standardization of its information.
A web-based search engine to retrieve information, reserve items, and renew loans in a dynamic way.
This module speeds its warning service up to increase system queries.
It includes a fully customizable reports and statistics module.
It generates different kinds of reports.

Outputs can be exported either in Excel (Office) or Calc (OpenOffice.org).

The system and its interface can be customized to meet the characteristics of every Information Unity.
Graphical interface is ergonomic and easy to use.

System can be accessed via Internet and/or Intranet.

Integrity of records is secured.

It is compatible with MARC format.

It allows concurrent and unlimited user access.

Selective spreading of information depending on users' profiles.
MIGRATION OF INFORMATION INTO KOHA.
At the time of migrating data into a new system, usually there is a lot of concern about the information's integrity. This is not a problem for Biteca: we have the apt technology and a team of engineers and librarians which can safely and effectively migrate data from any system (Isis, Winisis, Mandarin, Sabuc, etc.).