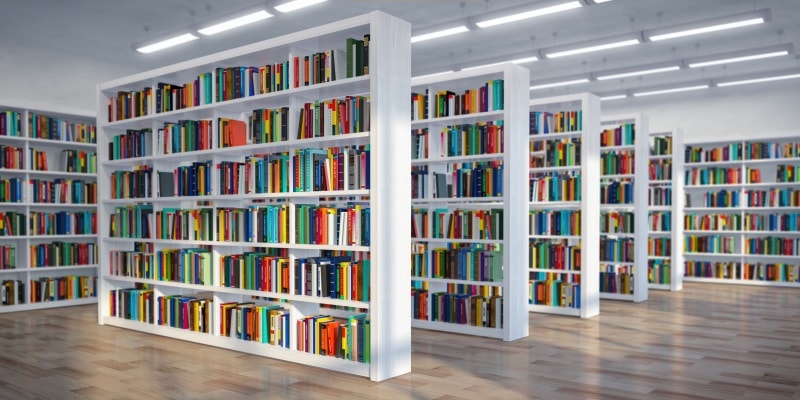 Biteca offers technical processing of collections in any format. This includes physical handling of material, intellectual analysis, and recording into the system used by your institution. We can also offer to you a library management system suited to meet your needs. Biteca has the required equipment and an interdisciplinary team of librarians, professionals, and technicians who prepare your material under rigorous quality control processes and check the information in accordance with current regulations.
ADVICE IN THE CREATION AND MANAGEMENT OF LIBRARIES
Biteca offers advice in the creation and management of public, university or specialized libraries. This includes user and community surveys, analysis and projection of locations, human and technological resources, selection and acquisition of collections and furniture, design of processes, programs, and services; library management software implementation, setting of follow-up and monitoring systems.
Biteca offers several training modules designed by a team of professionals with extensive experience with libraries. By these modules, we can share knowledge with your library team to enhance their capacities and boost the levels of efficiency in your institution. The parts of this training are customized to meet the special needs of your institution and include: reading promotion, information management, information management systems, quality management, statistics, and library management indicators.
LIBRARY MANAGEMENT SOFTWARES
Biteca offers the implementation of several library management systems (Koha and PMB). These are open-source software supported by a worldwide community of users. These systems include diverse modules to help the manager of the information unity with collection management and interaction with users.
Its web-based easy-to-use interface can be accessed both by administrators and public users.
We have an experience of more than 10 years working on these systems with the advice of librarians from diverse universities.