OJS – OPEN JOURNAL SYSTEMS
Open Journal Systems (OJS) is an open-source software developed by the Public Knowledge Project (Canada) for the editorial management of the entire workflow of peer-reviewed academic journals, including article submission, multiple rounds of peer-review, and full-text on-line publishing.
CLIENTS WHO BOUGHT THIS PRODUCT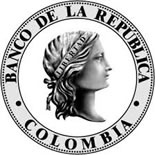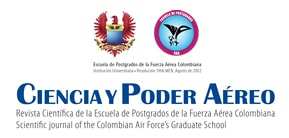 Open Journal Systems on Cloud
You don't have to install OJS directly on your institution to get all the benefits of a web-based software for journal management and publishing. This service include detailed customization of Journal's OJS website using style sheets (CSS), online technical support, and personal training. We set your OJS up to be retrieved by DOAJ, Google Scholar, ScientificCommons, Google, and other search engines.
TRAINING PROGRAM ON OJS ROLES AND MANAGEMENT
With different pedagogical modules, we offer specialized and practical training to editorial teams on every aspect related to the management of journals using OJS. Common issues include: basic technical concepts, OJS roles (Journal manager, editor, reviewer, author, proofreader, reader, etc.), creation and installation of journals, metadata, DOI codes, users, reading tools, exporting of citations, RSS, warnings, newsletter, OAI-PMH protocols, and many others!
DESING AND EDITING OF ONLINE JOURNALS
If you think your OJS website can look better, we have a team of designers and web developers that can provide you with a high impact appearance. We enhance your articles with multimedia, videos ,podcasts, and pictures; they are also linked to social networks like Twitter and Facebook.
Digitalization of Journals
We digitize and publish books and journals to ensure the best PDF quality to your archives. All digitalized issues and their articles are further loaded on to OJS.
We carry full bibliometric analysis on to contrast yours and other journals in the same field in terms of visibility and impact. We also determine a range of issues covered by your journals.
Comprehensive analysis of your Journal to identify what to improve and so postulate your Journal to indexing services like Scopus or ISI Web of Science

Obtaining the visibility and impact indicators used by ISI and Scopus to find model journals in every field. They would offer a qualified example to measure up your own Journal.

Comprehensive metrical analysis depending on your specific needs. We retrieve information from ISI Web of Science (WoS), Scopus, Publish or Perish, and many others.